Educate, Grow, Manage, Achieve...your financial needs
About Tina Jakma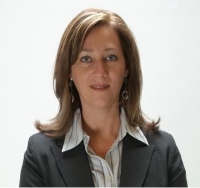 After working for a major fund company for over 12 years as a Private Wealth Consultant, I became an Independent Financial Planner to provide my clients with broader financial planning advice tailored to their needs and that allows them to take control of their financial situation.
For more than 15 years, I have been helping individuals and families achieve their financial planning goals by providing advice on Investment Planning, Insurance Planning, Tax Planning, Retirement Planning, Estate Planning, Educational Savings Planning and Debt Management. Working with a network of highly skilled professionals, including accountants, lawyers, bankers and investment advisors, I am dedicated to providing high-quality advice and integrated wealth management solutions that simplify and enhance the quality of your lives. Because I am independent, I will "shop the market" for the best products to fit your unique situation.
I hold the Certified Financial Planner (CFP) designation. The CFP registered certification identifies individuals who are dedicated to a high level of professionalism in providing financial planning advice. I have also taught CFP Course 1 and 2 at Seneca College, providing insight and direction to new entrants in the financial services field as they prepare to obtain the coveted Certified Financial Planner designation.
I have completed the Canadian Securities Course (CSC), Life License Level I and am currently working towards the Certified Senior Advisor (CSA) designation. The CSA designation will provide me with a broad-based knowledge of the health, social and financial issues that are important to seniors. In addition to my financial planning training, I hold a BA degree in Mathematics for Commerce from York University.
My commitment to continuing education and professional development allows me to stay current with industry standards and provide my clients with valuable insight.
It would be a pleasure to assist you on the path towards your outcome.

Services
Throughout your life, you and your family will have many dreams and goals that you will hope to achieve. My objective is to help you to make smart choices about your money so you can spend more time with family and friends, enjoy leisure activities and achieve your goals.
As part of my duties, I will develop a written financial strategy for you to achieve your goals, keep you updated on your progress and periodically suggest changes to your plan when necessary.
I can provide you access to an integrated wealth management solution for all of your personal needs:
Financial Planning - develop a comprehensive plan driven by your financial needs and goals
Investment Planning - build an investment portfolio based on your goals, risk tolerance and time frame
Cash Management - offer financial solutions at competitive rates
Educational Funding - establish an educational savings plan
Retirement Planning - determine what amount of money you will need to live on during retirement
Business Planning - strategic planning for small business owners and corporations, develop strategies to protect your business
Tax Planning - examine ways to reduce taxes and invest tax efficiently
Estate Planning - protect your wealth for future generations
Insurance Planning - provide insurance planning and coverage appropriate to your needs
Contact me for further information on how I can help you reach your goals.
Testimonials
I have known Tina Jakma for more than 12 years and during that time Tina has guided me and my family through the various unprecedented phases of the world markets in a very knowledgeable and professional manner. With Tina's wide knowledge of the ever growing financial products available today, she is able to work with both new and seasoned investors. Tina is also currently assisting my son and daughter with their financial planning needs. I receive a monthly portfolio valuation which is very informative and easy to understand. I find this statement extremely useful in monitoring my portfolio. I have no hesitation in recommending Tina to be your Financial Planner
- G. Kelly
From the very beginning, Tina has taken the mystery out of mutual funds for us. We were one of the many that experienced losses a few years back and when we were introduced to Tina as our new Financial Planner, we found her to be extremely sympathetic and knowledgeable, helping us set new realistic objectives for our portfolio. With her astute guidance and her finger on the pulse of what the markets are doing, she's been able to act quickly in identifying growth opportunities with the investments she has recommended. We're happy to say that we are on the right track, pleased with the consistent gains that our portfolio is showing and moreover, we really appreciate Tina's attention to detail and commitment to service.
- R & D Orban
In spite of my modest portfolio, Tina always provides the highest level of service - she treats me as though I am one of her most lucrative clients. Her yearly reviews including a detailed analysis of my annual performance, the informative email updates on market conditions and timely answers to my questions confirms her commitment to me and my financial needs. Tina's professionalism and sound financial knowledge demonstrated through my consistent returns over the years makes me feel confident that my investments are being well managed.
-E. Stjepanovic
As a client of Tina's since 1998, the one thing that has struck me throughout is that she genuinely cares about my financial future and that of my family. Trustworthy, competent and dedicated, I can always depend on Tina to keep abreast of current market conditions and make timely portfolio recommendations that best suit my financial needs.
- M. Landry